About Us
OnlineCityTickets.com is a leading provider of resale tickets in the secondary market specializing in concerts, theater, family shows, traveling Broadway, and sporting events. We offer tickets to events around the world and provide our customers with an outstanding customer service team, cutting edge technology, and low prices. OnlineCityTickets.com is a privately owned and operated company dealing almost exclusively in the online retail of resale tickets. Prices on our sites may be above or below face value and can change quickly with consumer demand. We are not affiliated with any primary website, venue, box office, or supplier.
OnlineCityTickets.com offers all of our customers a 100% Buyer Guarantee, which states that all tickets purchased will arrive prior to the event, be better than or equal to the tickets purchased, and be completely authentic and valid for entry. The majority of inventory sold on our sites can be instantly downloaded or emailed within minutes of purchase. We also offer various last minute services and are often able to give our customers access to events even after they've started.
We strive to make our customer experience the most outstanding in the industry. Please call (800) 854-2196 at any time with any questions or concerns. You may also email support@onlinecitytickets.com for any additional information.
Thanks,
OnlineCityTickets.com
Ticket Information
Inventory
We are a resale marketplace, not a box office or venue. Ticket prices may exceed face value. This site is not owned by Savannah Civic Center .
Guarantee
100% Buyer Guarantee. Tickets are authentic and will arrive before event.
Address
301 W Oglethorpe Ave
Savannah, GA 31401, United States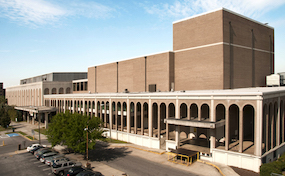 Savannah Civic Center
The Savannah Civic Center is the perfect compliment to a small Southern town steeped in history. The Martin Luther Jr Arena has a concert capacity crowd of about 9500. Savannah is known for having some of the biggest acts in the entertainment industry, Including The Allman Brothers, Elton John, Bob Dylan, Def Leppard, and WWE as well as many more. Each year the Savannah Civic Center hosts hundreds of events so there certainly should be something for every kind of fan in Savannah.

Savannah.CivicCenterGeorgia.com is a privately held company that specializes in the online sale of tickets in the secondary market. We are not affiliated with any primary box office or official site. We are a privately owned and operated company that concentrates in all online sales in the secondary ticket market. To purchase tickets to all Savannah Civic Center events please proceed through the process online or call any of our friendly operators at your earliest convenience.